"People are the foundation of our success. It simply would not have been possible for us to succeed if it were not for the thousands of families who have purchased an Oakland Home or live in an Oakland Community or have leased professional space in an Oakland building.
We are very grateful to the many craftsmen, architects, engineers, designers and lenders who have assisted us over the years and look forward to many exciting things to come."
Gary Oakland, Chairman and CEO
---
A Foundation of Thoughtful Stewardship
Specializing in various aspects of real estate – from home sales/construction and land development, to ownership and management of planned residential communities, The Oakland Companies has built, owned and/or developed hundreds of properties and related businesses throughout the Western United States.
Collectively, The Oakland Companies consist of the following entities:
---
Oakland & Company
The oldest of our business segments, Oakland and Company provides full service real estate brokerage and professional property management services for assisting our affiliate companies. We provide each client personalized service and unmatched professionalism.
---
Oakland Communities – Master Planned Group
Our goal is to create "communities of quality, uniqueness and value." Utilizing the latest design concepts, Oakland Communities offers the regions finest master planned communities. Today, land planning techniques not available in the past result in added character where connectivity creates new kinds of destination places.
Oakland plans, creates, builds, and sells residential communities consisting of building sites for site built homes, as well as infrastructure of common visual and recreational amenities, streets, and utility infrastructures. Careful site selection and meticulous attention to the natural environment are evident in each Oakland Community. We are committed to developing enduring communities of which residents can be proud and take seriously our responsibility as stewards of the land.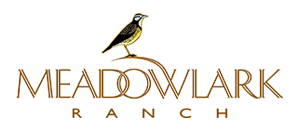 ---
Oakland Communities – Land Lease Group
Oakland is the regional leader in the ownership and management of land-lease communities for manufactured housing. Our goal is to make each Oakland Community a desirable place to live for our residents. We are committed to ongoing improvement programs in each community. We offer "all-age" communities and our properties are known for their quality amenities, and for the affordable life style they provide. All of our communities enjoy professional management. Our dedicated staff works to assure our residents responsive service, personal respect, and a well maintained and fairly priced living environment. By being focused on improving the quality of life for our residents, we ensure our communities are safe, clean, affordable and operated by staff eager to provide you with the service you deserve.